Horse Carriage Rentals in California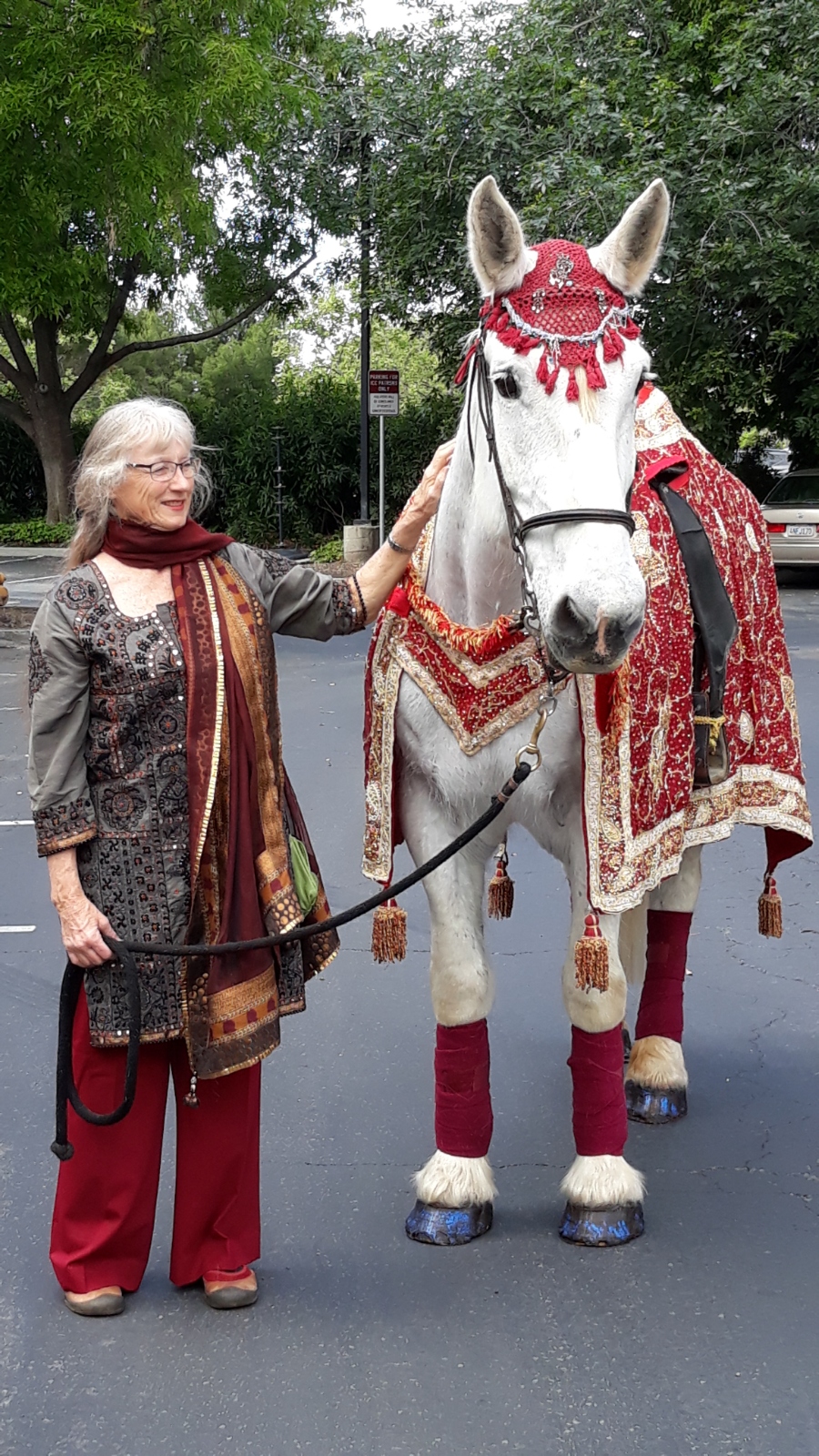 Buzzard's Roost Baraat and Carriage Horses is a working horse ranch that specializes in carriage rides for weddings, Quinceaneras, Indian Baraats and other special occasions.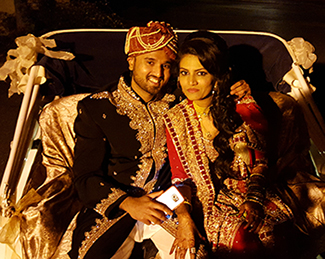 When you're searching for horse and/or carriage rentals in northern California, even north to Redding and south to Modesto, look no further than Buzzard's Roost Baraat and Carriage Horses. Since 1988 we've provided beautiful, high quality carriage rides for a number of different occasions, including weddings, Quicenaras, Indian Baraats and more incorporating beautiful, quiet white Percherons or chestnut Belgians for these events. Our horses have been exposed to loud music, drumming (dholi), helicopters, city traffic, crowded sidewalks, balloons, bouncy houses, parades, homecoming games, our horses have even been onstage and walked through the San Francisco Ritz Carlton!

Special care to ensure that your big day goes above and beyond what your guests expect.
Your special occasion will be a day you won't soon forget.
Dedicated to helping you take your event to the next level.
A variety of horse and/or vehicle choices :
Victorian white Vis-a-Vis 4 wheeled Carriage
Hot rod racy black, steel 4 wheeled Wagonette
Large Haywagon for 16 passenger transport
Baraat- beautiful horse with optional full size blanket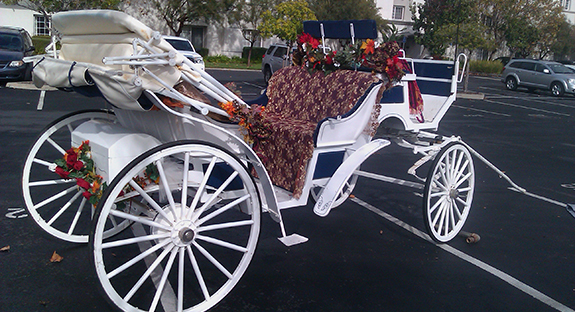 We handle all types of events: Baraats, Christmas rides, picnics, country drives, weddings, anniversaries, surprises, birthdays, special tours, senior citizen days, winery tours, city sights, etc.
Our motto? Have horse will travel!
Take a look at a few of the reasons why people choose us to enhance their events:
We service San Francisco and the surrounding areas, including Sacramento, Oakland, San Jose and other areas around the Bay Area and Northern California!
We've been in business for more than two decades.
We deliver our organic and seasonal fruits nationwide and will travel our horses up to 200 miles.
We are members of the AMHA, NCDC, ADS and FEI.
We are California Certified Organic Farmers (CCOF).
We are proud to offer horse carriage rentals and horse carriage rides to the following areas, don't see your city? Contact us today!
Auburn, CA
Foresthill, CA
Fremont, CA
Grass Valley, CA
Gustine, CA
Jackson, CA
Livermore, CA
Lodi, CA
Maryville, CA
Milpitas, CA
Modesto, CA
Monterey, CA
Mountain View, CA
Napa Valley, CA
Pleasanton, CA
Red Bluff, CA
Redding, CA
Sacramento, CA
San Francisco, CA
San Jose, CA
San Mateo, CA
San Rafael, CA
Santa Rosa, CA
Turlock, CA
Yuba City, CA